Color Your Day With Goodness.
In-House & Mobile Services Available
Certified & Trained
Expert Spray Tan Beauticians
Judgement Free
Every Body Is Beautiful

Mobile Services Available
We'll Come To You!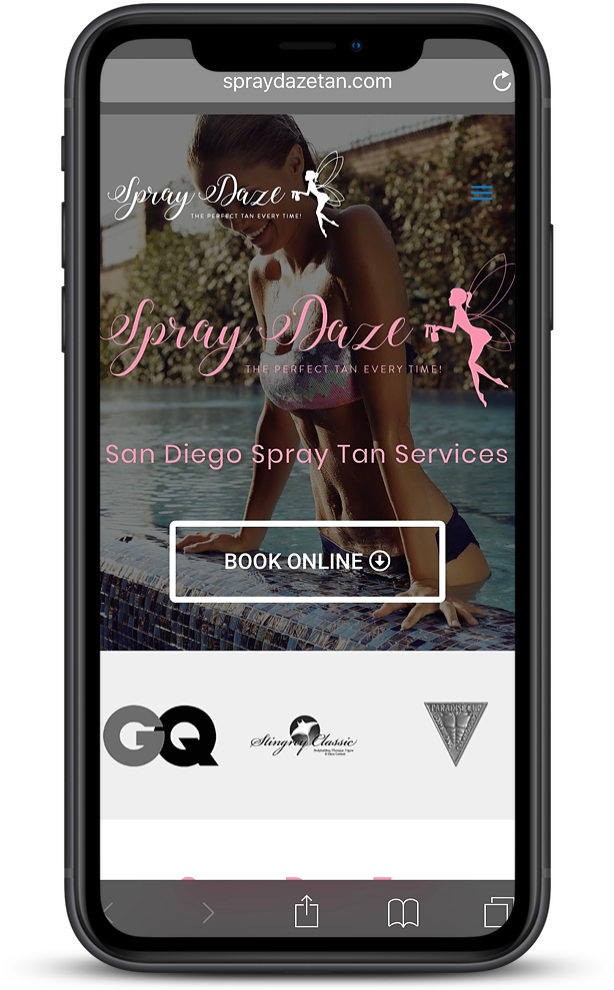 Bookmark Us
For Easy Online Booking
Never Be Left Not Looking & Feeling Your Best!
Bookmark our "Book Online" page to schedule your appointments quickly and easily. Don't forget to save our phone number onto your phone too, (949) 322-3451.
I'm a serious beginner when it comes to any sort of spray tanning, but the whole experience with Brittany has sold me for life. Her home studio is clean and professional and such a comfortable environment, fostered by Brittany's super friendly and experienced demeanor. You know you're in good hands as soon as you see her- not only because of her perfect complexion but because of her confidence and eagerness to get you to your most perfect shade of bronzed.I've always been afraid of spray tans looking too fake or too orange which is why I haven't done it till now, but Brittany tans her clients like she tans herself- with the utmost care and attention to detail. I'm blonde and naturally pale in all seasons except summer so I wanted to keep the tan at a natural, healthy glow and she made it happen! I showered about 9 hours after the spraying (recommended for darkest is 12 hrs) and woke up the next morning with what is truly the most ideal shade I have ever been. AND I had a teeny bit of tummy cellulite and it's now INVISIBLE. Do yourself, your skin, and an amazing small business a favor and get yourself bronzed by Britt!
The Perfect Tan
Everytime!